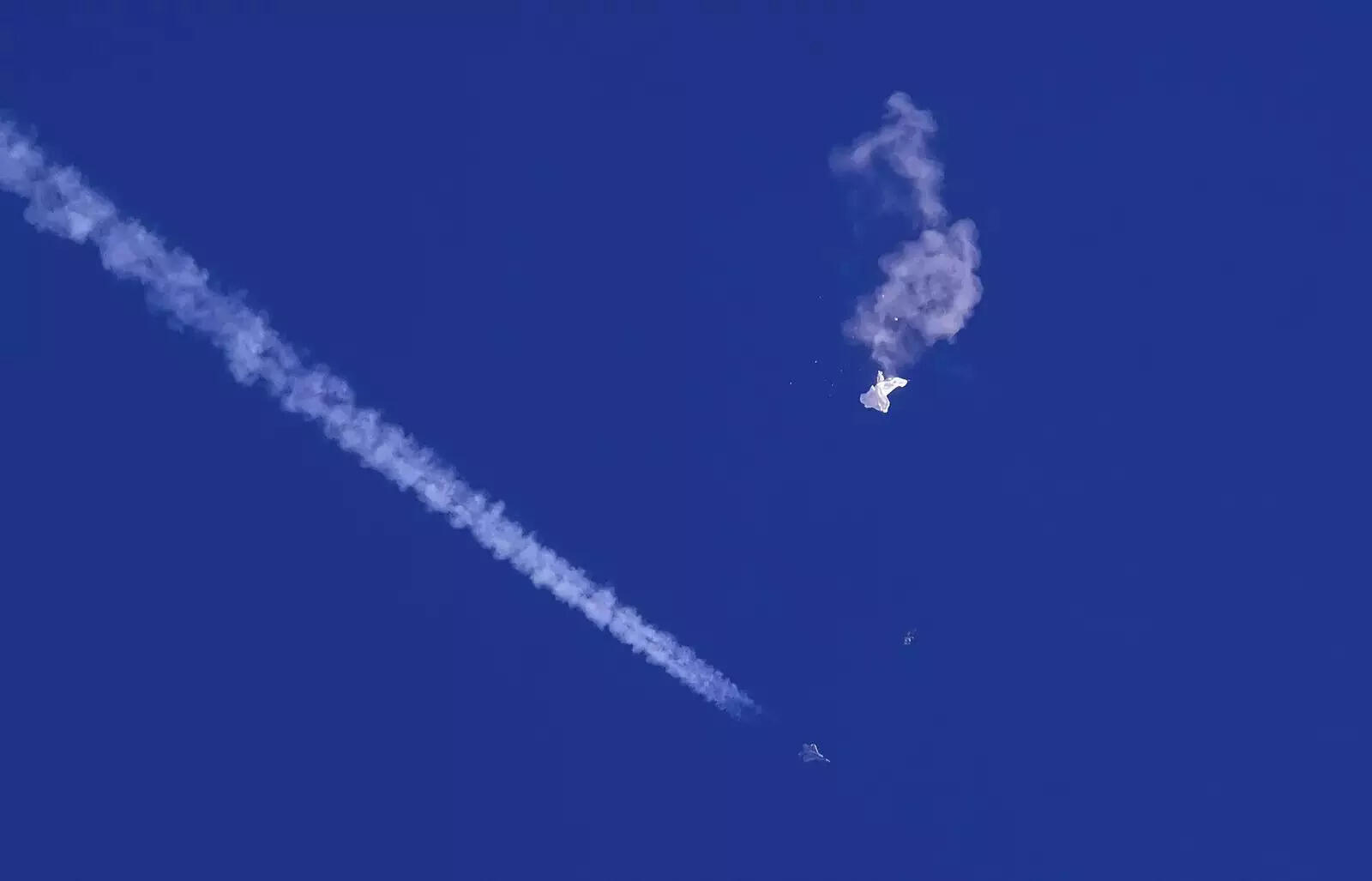 WASHINGTON:Democratic and Republican US lawmakers sharply criticized the US military and the Biden administration on Thursday for failing to shoot down a Chinese spy balloon when it first entered US airspace, instead of waiting a week to do so.
The often contentious Senate hearing underscored persistent congressional concern about gaps in the US ability to safeguard its airspace, five days after a Pentagon F-22 fighter jet used a Sidewinder missile to shoot down the balloon off the South Carolina coast.
At that point, the balloon had traversed the country, sending US military officials to take extraordinary steps to safeguard against Chinese intelligence collection from a balloon that could linger over sensitive sites longer than its satellites are able to do so.
"We don't understand," Montana Democrat John Tester said at the hearing before the appropriations committee. "You guys have to help me understand why this baby wasn't taken out long before."
Republican Senator Lisa Murkowski from Alaska asked why US President Joe Biden was only briefed about the airspace violation long after the balloon had exited Alaskan airspace and was heading into the contiguous United States from Canada.
"As an Alaskan, I am so angry. I want to use other words, but I'm not going to. The fact of the matter is, Alaska is the first line of defense for America," Murkowski said.
"If you're going to have Russia coming at you, if you're going to have China coming at you, we know exactly how they come."
Pentagon officials testifying before the committee declined to publicly answer many of the questions, including whether the Chinese were able to collect more information during the balloon voyage than the United States has been able to collect from the incident itself.
Pentagon officials said they were able to monitor the balloon's path and protect and conceal areas sensitive to US national security.
"Because we knew where the balloon was tracking, we took measures to protect those sites per established protocols that included sensitive communications and covering up certain facilities," said Melissa Dalton, an assistant secretary of defense.
Republican Senator
Susan Collins
said the decision to let the balloon trek across the United States sent the wrong message to China and other US adversaries.
"In my judgment, US deterrence was weakened when the spy balloon was permitted to transverse Alaska and several other states, included hovering over sensitive military bases and assets," Collins added.
Separately, the House of Representatives on Thursday unanimously backed a resolution condemning the incursion of the balloon as "a brazen violation of United States sovereignty."