Did everyone get whiplash in 2022?
From 100% remote and hybrid events in 2020 and 2021, the entire industry seemed to reverse itself and try to be as much in-person as possible, even going so far as to deliberately not have an online component at times. I previously wrote about the pendulum swinging back to having that online component and I still feel that will be the case.
Part of what I see making this happen is the way cloud solutions evolved. Some developed incredibly quickly during COVID. Business meeting apps like Teams were very difficult to work with pre-pandemic, necessitating the use of outside production tools and apps to get picture-in-picture, to have multiple on screen side by side, etc., and then feed this produced video into the business meeting app. In a short span of time, a producer could do all this within Teams itself.
Cloud production solutions like StreamYard, Restream Studio, evmux, and Riverside.fm all dramatically evolved in the same short span of time. For instance, StreamYard soon enabled users to play back long videos from their desktop, and also added the ability to connect multiple cameras to the same computer, essentially becoming a full-on multi-camera solution. They added more multiview options and it really started to work like a dedicated production tool.
There has also been an evolution in cloud meeting spaces. Hopin integrated Streamyard. Zoom and Vimeo both developed and released their own total event management solutions. There are also numerous independent solutions like Airmeet on the market now. These cloud meeting spaces seek to replicate an entire event experience, from gathering tables in the lobby where people can walk up and chat with others, to sponsor booths, expo halls, in addition to multitrack sessions and conferences. All of these solutions bring together people from around the world who would otherwise have to gather in one physical location—often at great expense and inconvenience—to attend an event.
In the same span of time, NDI 5 was released, which created the ability to connect two locations with NDI as if they were all in the same room. This, and a similar NDI Cloud solution from BirdDog, make it possible to embed equipment and technology in various locations anywhere around the world, and to control them remotely with crews not even in the same building. Full control of device settings, pan-and-tilt controls, and more, can be accessed remotely.
Lastly, the elephant in the room is the "metaverse," where each of us can put on our goggles, wrap ourselves in a virtual avatar, and walk around virtual spaces together. Much as in today's role-playing games—collaborative environments bringing together players from wherever they may be—these virtual environments make it possible for participants to interact and work together in a common experience environment. Just think Halo, and even Red vs. Blue if you will, replicated in a professional environment.
In effect, we've now reached that moment in The Matrix where Agent Smith has Neo pinned down on the public transit tracks and we hear the next train approaching. "Do you hear that, Mr. Anderson? That is the sound of inevitability."
The tools we use are ever-more tied to "the cloud," and to take advantage of it is to open a door of possibility and additional capability. Where do you want to go today?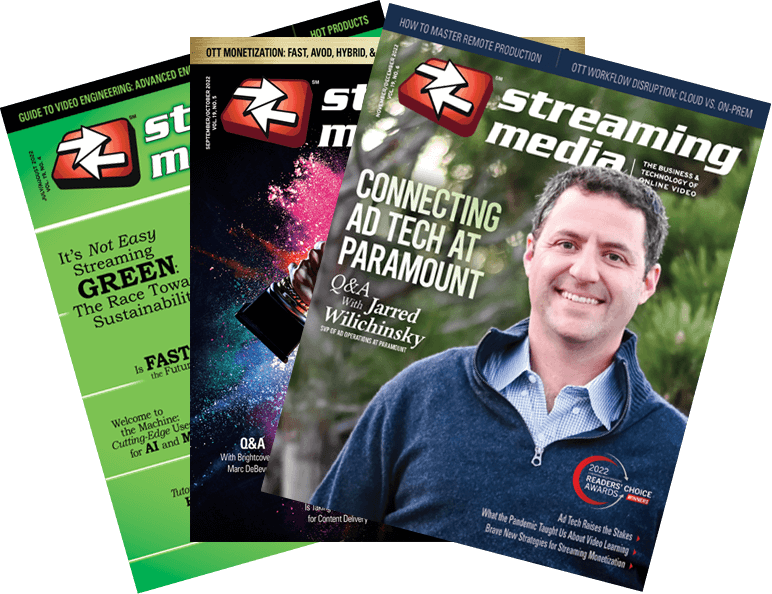 Related Articles