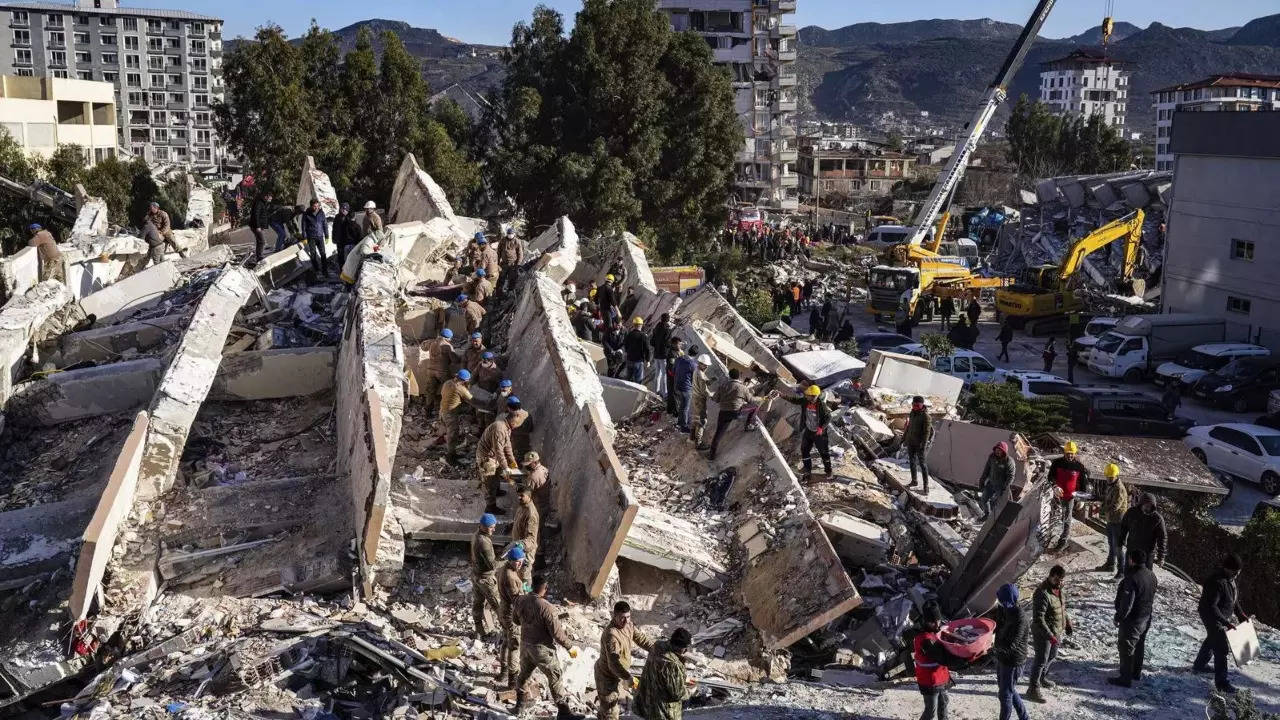 GAZA: Twelve years ago, Abdel-Karim Abu Jalhoum fled war and poverty in the Palestinian territory of
Gaza
for safety in
Turkey
.
On Monday, the massive earthquake that devastated parts of Turkey and Syria killed him and his entire family.
The Palestinian foreign ministry said Abu Jalhoum, his wife Fatima, and their four children, were among 70 Palestinians who had been found dead. The overall death toll in the quake has shot beyond 11,000.
"My brother went to Turkey to seek a better life away from wars and blockades here in Gaza," Abu Jalhoum's brother, Ramzy, 43, told Reuters as relatives and neighbours trickled into the family's house in the town of Beit Lahiya in northern Gaza Strip on Wednesday to pay respects.
"We lost the family. An entire family was wiped off the civil registration record," he said.
Abu Jalhoum had worked as a taxi driver in Gaza but struggled to support a growing family and left in 2010 for Turkey. There, he worked in a wood factory in Antakya, and Fatima and their children joined him once he was established.
In Antakya, life was promising for the 50-year-old father, 33-year-old Fatima and their children, Noura, 16, Bara, 11, Kenzi, 9 and Mohammad, their 3-year-old who was born in Turkey. Six months ago, they had moved to a new apartment, according to the family.
In the hours after the tremors, the extended family desperately tried to make contact, calling everyone who could offer any information. On Tuesday, they recognised the family in a photo showing them buried under the rubble, lifeless.
In the picture, Abu Jalhoum is seen embracing his children, seemingly trying to protect them with his own body as their home collapsed on them.
There are no exact figures as to how many Palestinians live in Turkey, but many, especially from Gaza, have in recent years moved to Turkey, fleeing a densely populated territory that has witnessed frequent wars that have left the economy in ruins.
The United Nations relief agency UNRWA estimates around 438,000 Palestinian refugees live in Syria.
The Palestinian Authority, which has a limited rule in the Israeli-occupied West Bank, said it had sent a rescue mission to the impacted areas.
At the family house in Beit Lahiya, Abu Jalhoum's mother, Wedad, prayed their bodies could be returned home for burial.
"I haven't seen my son, nor his children for 12 years," the weeping mother said, dressed in black and surrounded by neighbours.
"I want my children, I want to see them and bid them farewell."