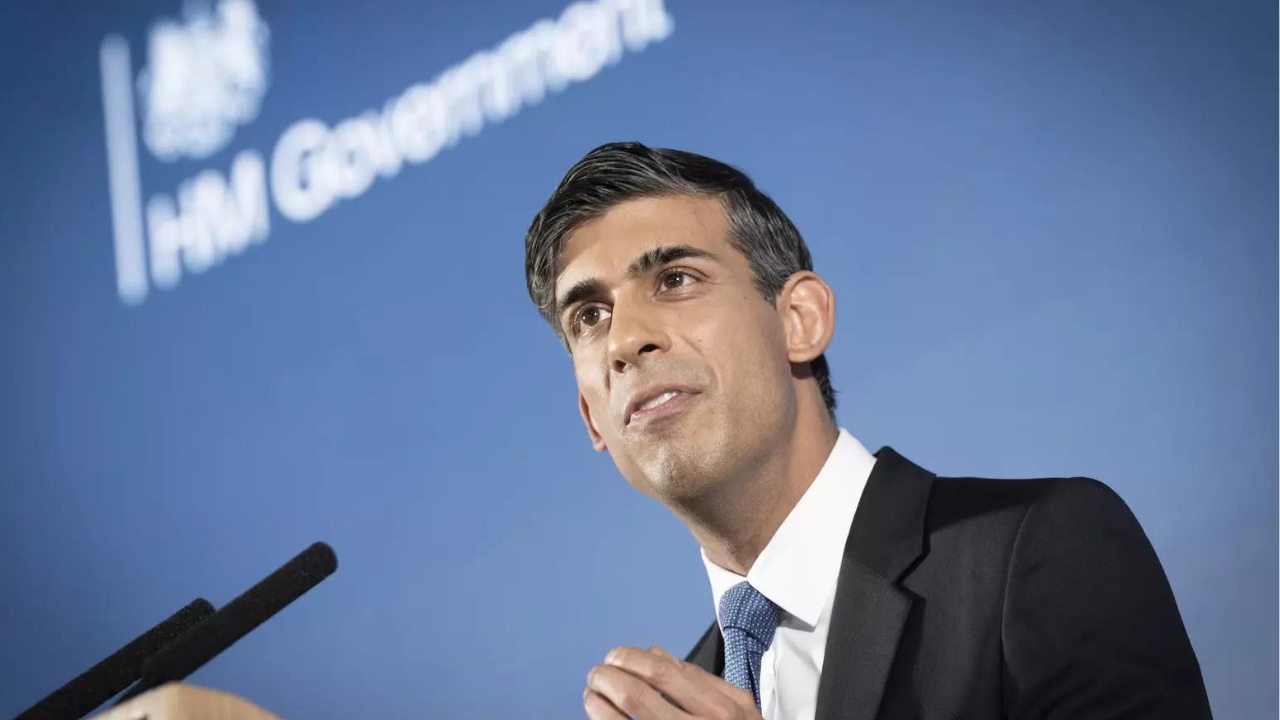 LONDON:British Prime Minister Rishi Sunak reshuffled his cabinet on Tuesday, breaking up two departments to better suit his pledge to spur the economy and turn around his party's fortunes before an election expected next year.
Sunak split the department for Business, Energy and Industrial Strategy (BEIS) and the department for Digital, Culture, Media and Sport (DCMS) to create four new portfolios, including one for science and innovation, a personal passion.
The former finance minister and multi-millionaire, who once worked for a hedge fund, is trying to steer the economy through a prolonged period of double-digit inflation and stagnation, a situation worsened by the soaring cost of energy.
He is also under pressure to try to prove his belief that Britain can reap the benefits of its departure from the European Union by developing new trade ties with international partners.
His Downing Street office said he had appointed current business minister, Grant Shapps, as minister for the new energy security and net zero department.
Trade Secretary Kemi Badenoch was given an expanded role including business and trade.
Former culture minister Michelle Donelan was appointed to run the department for science, innovation and technology, while former housing minister Lucy Frazer takes on the new role for culture, media and sport.
Greg Hands, a former trade minister and one-time party enforcer for the Conservatives, was appointed party chair.
'Shuffling deckchairs'
The timing surprised some in Sunak's party.
But after he fired his party chairman over his tax affairs and with an investigation into bullying allegations against his deputy prime minister Dominic Raab ongoing, several lawmakers said he might be seizing a chance to stamp his mark.
Raab denies the allegations.
Sunak's appointment of Hands as party chair finally filled a position made ever more important before the next national election expected in 2024, after Nadhim Zahawi was sacked nine days ago over his tax affairs.
Since entering Downing Street in October, Sunak has been under pressure to stamp his authority not only on his government but also over his party, which ousted two prime ministers last year over scandal and economic chaos.
He has so far failed to reduce the commanding lead in opinion polls held by the opposition Labour Party, which is increasingly presenting itself as Britain's next government.
Sunak promised in January to tackle Britain's most serious problems, from cutting inflation, to fixing the National Health Service (NHS) and reducing illegal migration, aiming to convince his lawmakers he can lead them into the next election.
Tim Bale, a professor of politics at Queen Mary University in London, said even if some investors welcomed the move, he did not believe the departmental changes would make "a blind bit of difference to their fortunes at the next election".
"I think these changes will look a little irrelevant to people facing the economic hardships they are facing and the problems they are facing in the NHS," he told Reuters, likening the move to rearranging furniture on a sinking ship.
"I am sure he will just get accused of shifting the deck chairs on the Titanic."